Navigation
Drum Auctions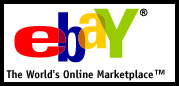 We auction off a wide variety of new, used and vintage drum and cymbal items.

Visit our
Our Ebay's Auctions.
Most of our auctions start at $0.01 and go from there. You can get some incredible deals!
We update and add new listings a few times each week so check them often.



Trade Program!

25 years in the drum business!!


All Saluda Cymbals come with a Lifetime Warranty against small edge cracks, up to 1/2"!!!



Check out the wide range of Saluda cymbals. These come in some amazing finishes and sound as good as they look! You are buying direct so enjoy the big savings!


Saluda can also offer custom stacks, reverse chinas, sizzle rides, speed hats, curvagon cymbals, bells and much more. It's time to to make the Saluda Switch!


(NEW) Saluda Low Volume Cymbals

Use these cymbals anywhere lower volume is needed, like:

-

In small rooms

- Use on electronic kits

- Teaching: Use on your students kit

- On practice kits to take wear and tear off your main cymbals

- In apartments where you can't make too much noise




(Click the left picture to jump to Low Volume pricing)






Soda City Drum Shells
We offer 1/4", ply drums shells. Need more volume and sensitivity for your snare drum? We also offer 1/2", 3/4" and 1" thick snare shells. Only few companies can offer super thick drum shells.

We can also add reinforcement rings for more strength and a higher end look. All shell prices include bearing edges.



Custom drum companies and drum dealers can email us to get dealer pricing.





Do you have used cymbals, cracked cymbals, drums or other drum related items that you are looking to trade in?





We even pay all shipping in most trades!!!


Take advantage of our trade in program to get our custom Saluda Cymbals.


Email us today for more information.

---




Contact Us

You can reach us at

803-446-8000 for ordering

or for additional help on the products we carry.